Design Thursday #24
The Killer Custom

Klaudijus Štelmokas · Viktoras Kapitanovas · Matas Rinkevičius

cycle: Transportation design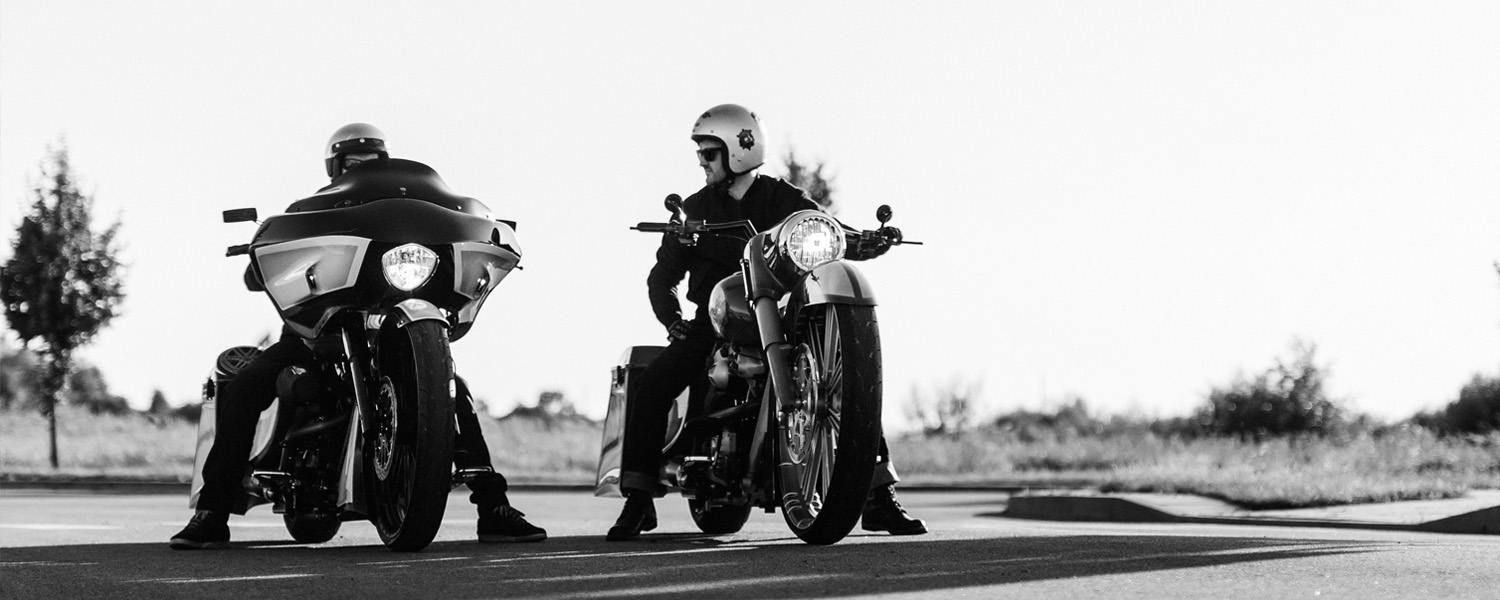 Meet the first guest – the owner and founder of the Killer Custom motorcycle laboratory, the custom design bike manufacturer Klaudijus Štelmokas. After graduating from Atžalynas secondary school in Kėdainiai, he studied Philosophy at Vilnius University, then became interested in journalism. During his studies at the university, he enjoyed customizing his motorcycles. A motorcycle laboratory was set up in the village of Pėdžiai, which stands out from the traditional garage. Loud music playing there, the hands of the employees are clean, and the environment reminds a museum, where every detail is an exhibit. He has already been working in public service, catering facilities, playing in a punk-rock music band and became an ideological leader in his motorcycles laboratory.
------------------------
Susipažinkite su pirmuoju renginio svečiu – dirbtuvių Killer Custom įkūrėju ir savininku, motociklų dizaino kūrėju Klaudijumi Štelmoku. Kėdainiuose baigęs "Atžalyno" vidurinę mokyklą, Vilniaus universitete studijavo filosofiją, vėliau susidomėjo žurnalistika. Mokydamasis universitete laisvu laiku tobulindavo motociklus. Pėdžių kaime įkūrė motociklų dirbtuves, kurios nė iš tolo nepanašios į tradicinį garažą. Čia skamba muzika, meistrų rankos švarios, o aplinka primena muziejų, kuriame kiekviena smulkmena – eksponatas. Per savo amžių jis jau spėjo padirbėti ne tik maitinimo įstaigos darbuotoju, bet ir ragavo valstybės tarnybos duonos, grojo pankroko grupėje ir tapo idėjiniu lyderiu motociklų tobulinimo dirbtuvėse.


Our second guest is Viktor Kapitanov. He is a mechanical engineer, project manager and designer. He studied Mechanical Engineering at Kaunas University of Technology, where he deepened his knowledge in Mechanical Design, Machinery production technology, Material science, Transport means theory and design. Viktor has been working at Killer Custom since the beginning of 2018.
------------------------
Antrasis renginio svečias – mechanikos inžinierius, projektų vadybininkas bei dizaineris Viktoras Kapitanovas. Kauno technologijos universitete jis studijavo mechanikos inžineriją. Žinias gilino projektavimo, mašinų gamybos technologijos, medžiagų mokslo, transporto priemonių priežiūros ir remonto, transporto dizaino srityse. Killer Custom komandoje dirba nuo 2018 metų pradžios.


Our third guest and moderator of the discussion is Matas Rinkevičius. He is the owner of the marketing agency "Two Wheels Media" and co-founder of the Swedish-Lithuanian Cafe-racer motorcycles brand "Motochef". In the span of his career Matas worked as a freelance journalist at 3 motorcycle magazines, later he was a co-founder of "Lithuanian Supermoto Association" which organized Baltic States championship, in which he raced supermoto bikes. His experience includes working as a motorcycle mechanic in the USA and a senior sales manager at the largest Lithuanian motorcycle parts retail shop.
At the moment he is working in marketing with some of the biggest brands in Lithuania like Killer Custom, Pando Moto, Monimoto and 20 other brands or products in Europe within motorcycle industry.
------------------------
Trečiasis renginio dalyvis ir diskusijos moderatorius – Matas Rinkevičius. Jis yra marketingo įmonės "Two Wheels Media" įkūrėjas bei Švedijos-Lietuvos prekės ženklo "Motochef", gaminančio Cafe-racer motociklus, bendraįkūrėjas. Savo karjeroje dirbo žurnalistu trijuose žurnaluose apie motociklus, su bendraminčiais įsteigė Lietuvos Supermoto asociaciją ir organizavo Pabaltijo čempionatus, kuriuose ir pats važiuodavo supermoto motociklu. Duonos valgė Amerikoje taisydamas motociklus, o Lietuvoje dirbo didžiausios motociklų dalių parduotuvės pardavimų vadovu.
Šiuo metu marketingo srityje dirba su didžiausiais Lietuvoje ir žymiais pasaulyje motociklų prekės ženklais kaip Killer Custom, Pando Moto, Monimoto ir bent 20 kitų produktų ar verslų iš Europos, susijusių su motociklais.