i Giovedì del Design n.227
Twenty-first century's utopias

Guest: Stephane Malka · Moderator: Roberta Busnelli

free antrance for members · ingresso gratuito per gli associati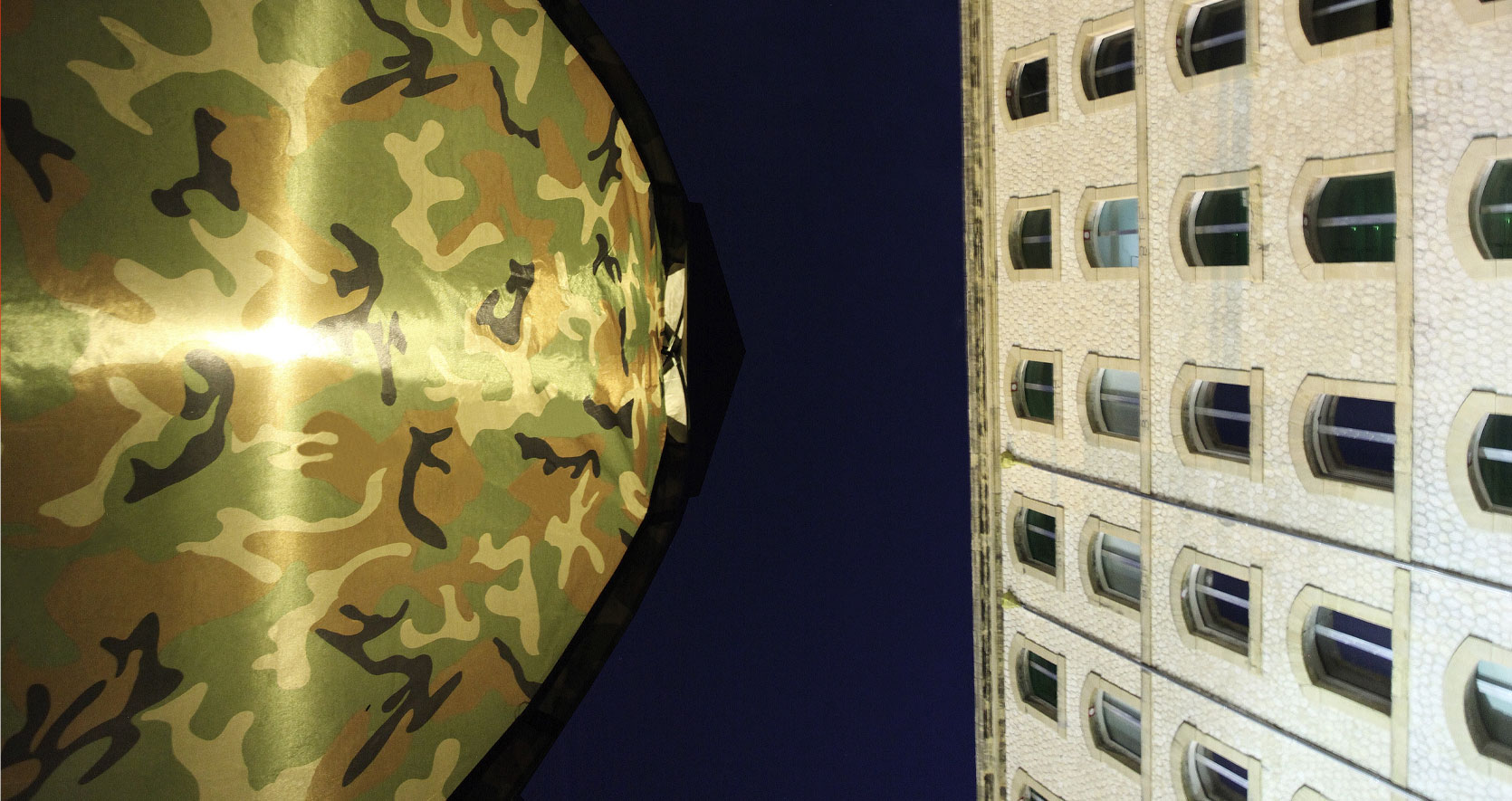 Stephane Malka
Born in Marseille, Stephane Malka was inspired by urban spaces from a young age. It was first through graffiti, a technique he adopted for over 10 years, that he discovered the city and its untapped potential.
In the late 80's, his playgrounds were vacant lots. He painted large-scale frescos in the contemporary ruins of Belleville and in the infamous artist squats of the "Ateliers Frigorifiques," using various street skills and procesess including graffiti, accumulation, collage, and stencils on the "the skin of walls."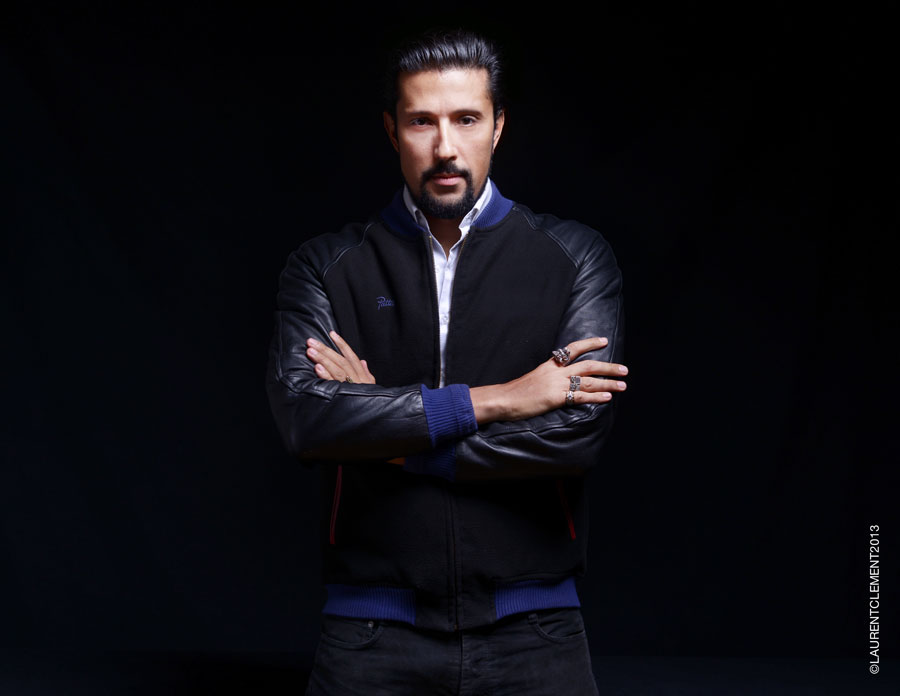 This period left him with a spirit of civil insurrection, an interest in neglected spaces, and a sense of urgency. Stephane received architectural degree in 2003, and founded his firm on the spot. He completed Top-Nest, a panoramic rooftop bar on the Galerie Lafayette installed and built on-site in only three days. This set the cornerstone of "Le Petit Pari(s)" experimental project, where he has developed theories of urban renewal based on architectural interventions within the city's porosities, such as urban voids, blind walls, under bridges, or on rooftops…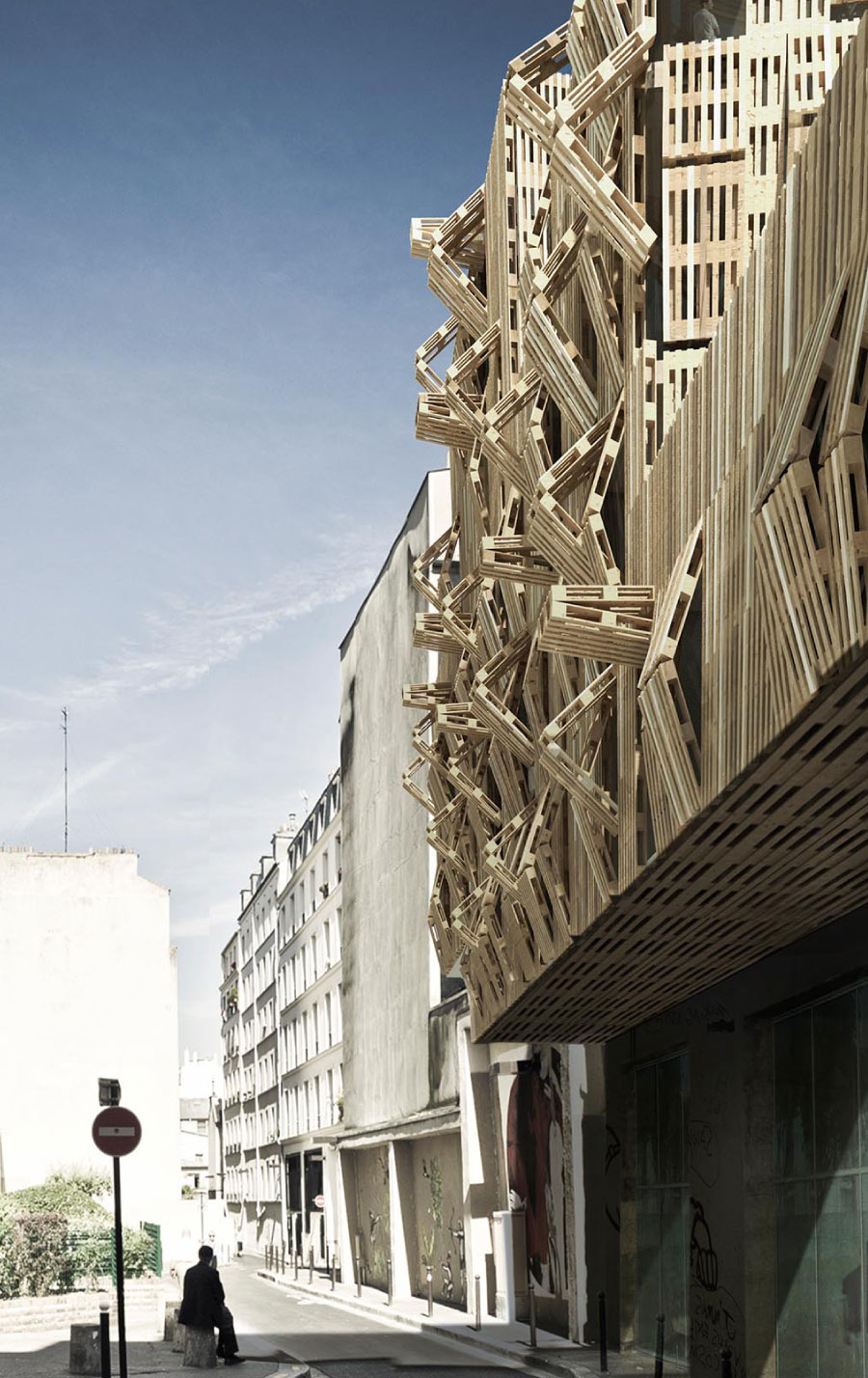 The same year, he recycled a gas station into the art shop Black Block at the Palais de Tokyo Museum in Paris. Multi-awarded by the French Ministry of Culture and the City Hall of Paris, his works are located at the crossroads of critical architecture and contemporary art, Stephane Malka's critical anlysis and productions are focused on architectural productions, art installations, stage-design and lecture cycles.
Rethinking architectura alternatives for XXI Century throughout density, new ecologies, crisis architecture and transformations of the neglected areas of the cities are, amongst others, his manin topics.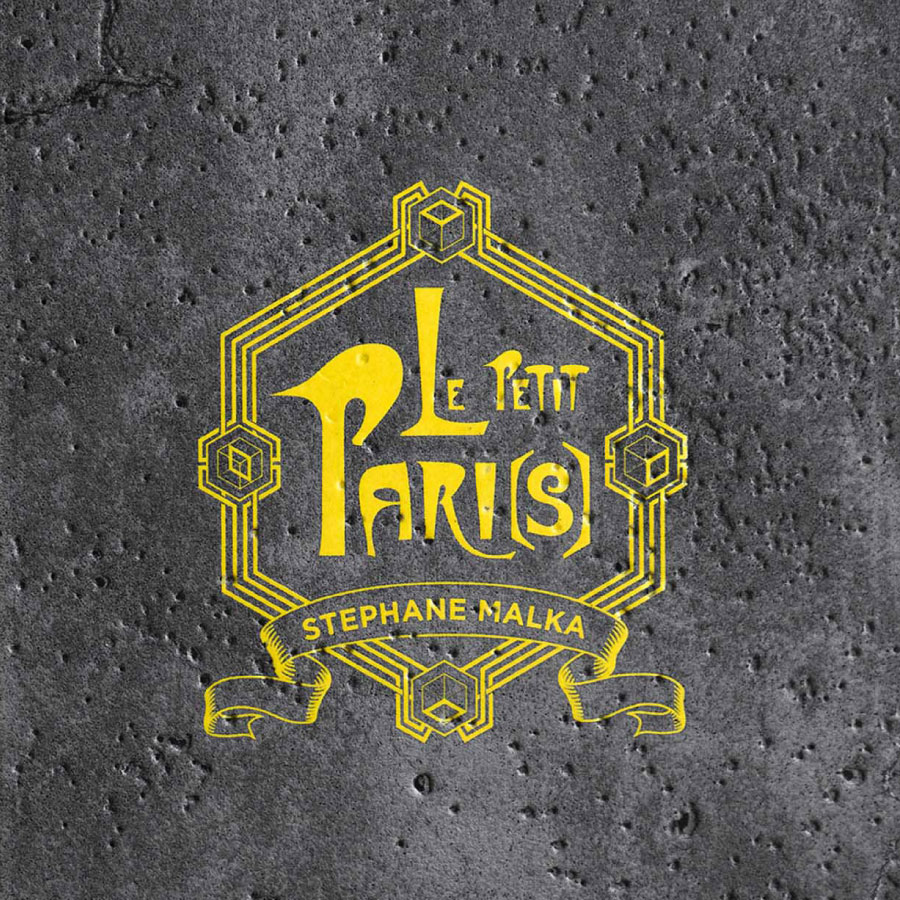 From "Le Petit Pari(s)" - Ed. Courtes et Longues
Concrete twenty-first century utopias
Micro-survival structures as tools for close-range combat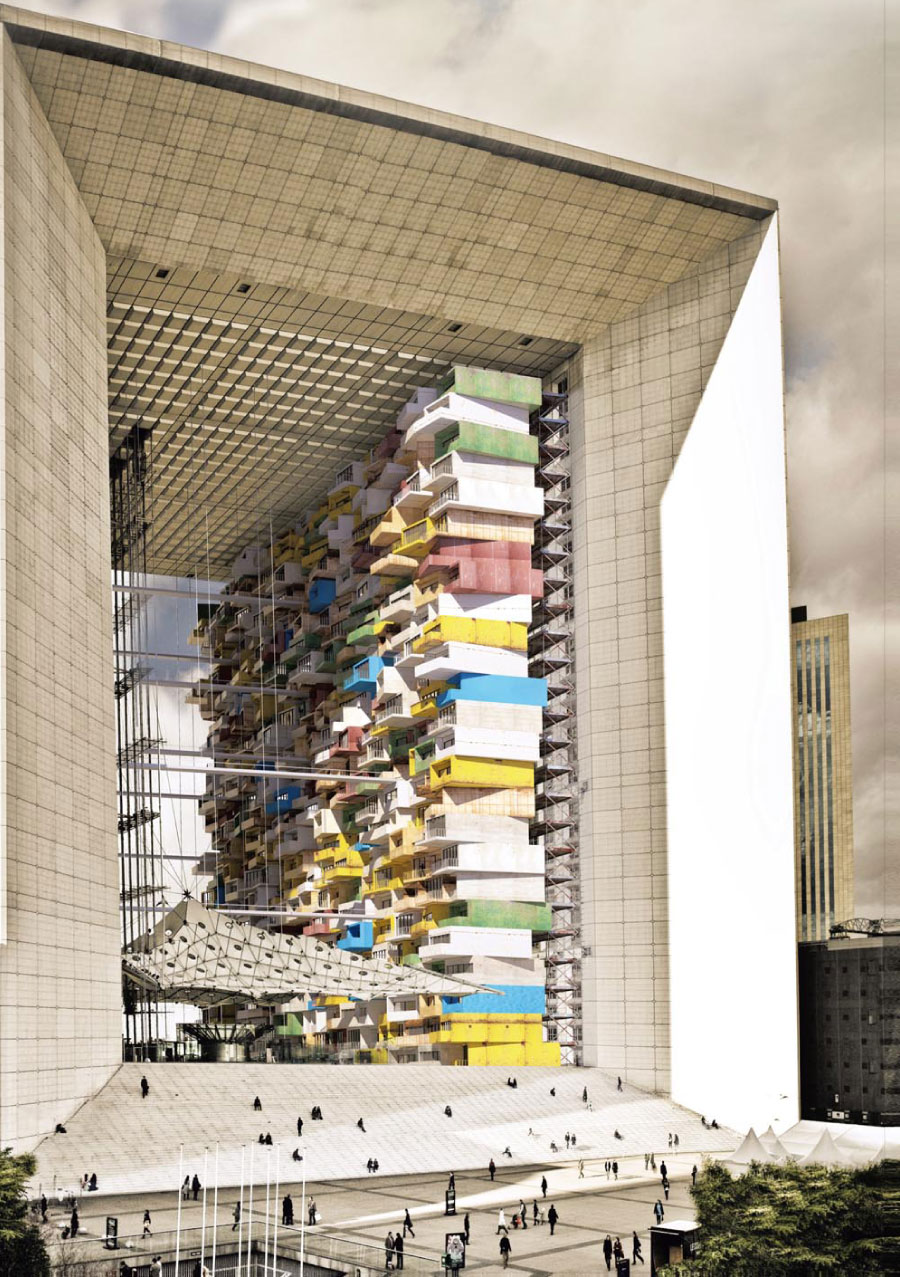 Stephen Malka's projects from a framework of reflections that seeks to uncover an architectural alternative to current methods of construction, using social ethics to forge a new identity.
Rethinking the city, healing its architecture.
Given the urgency of this social, economic, and ecological issues, the city must be reconsidered with a view transformation-via the superimposition, addition, and extenuation of existing structures, rather than a categorical tabula rasa.
This means reclaiming territory in the marginalized areas of our cities, with projects that foster insurrection and civic mobilization.
Everything that is outside is ours.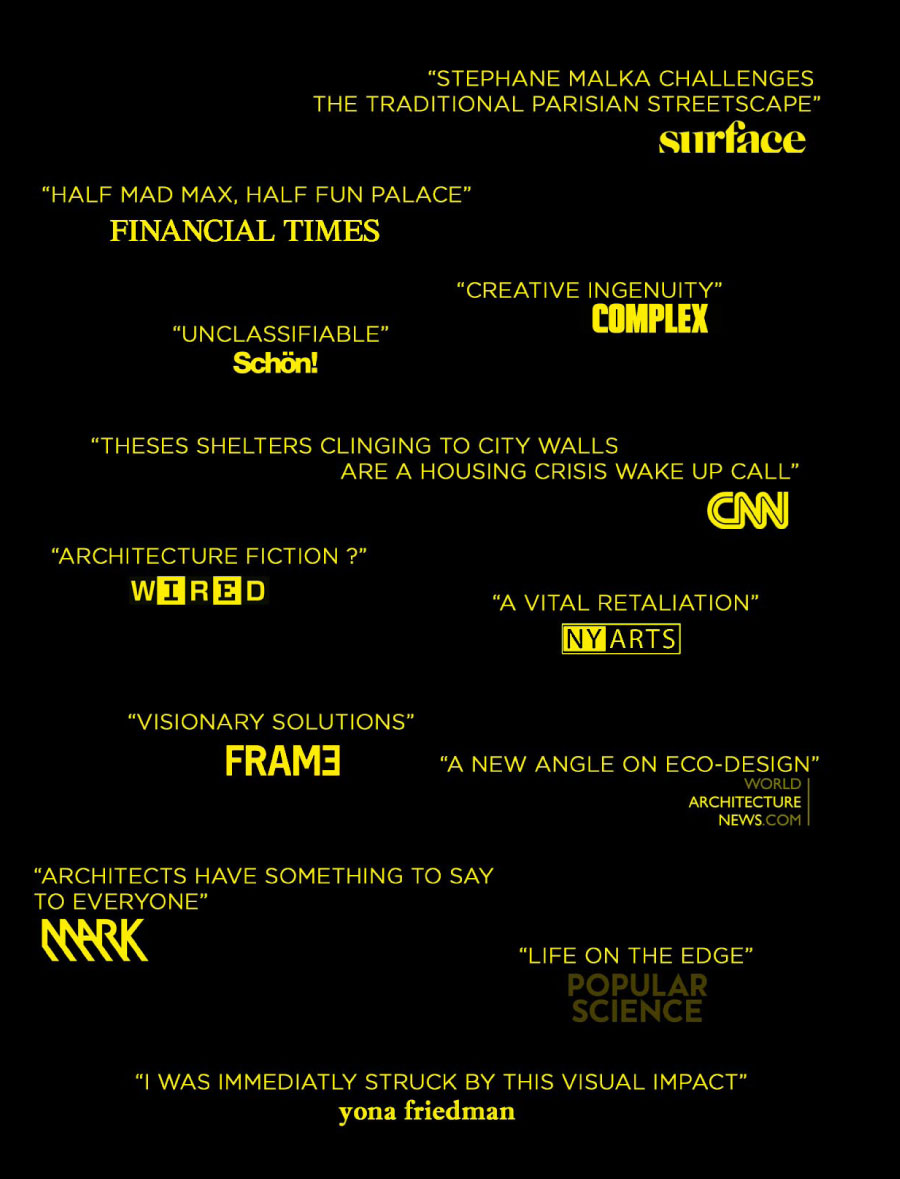 His methodology aims to encourage public participation as an act of resistance against the laws of the marketplace and the commodification of construction, as well as lobbying by local authorities, which poisons architecture with its standards and labels.
If architecture is the art of dressing a population up, it is time to tailor a pair of shorts.
This architecture is not only militant: it also aims to build an alternative, a counter-model to the architectural corpus, a contemporary dissidence with the goal of flushing out solutions for the lower classes.
Stephane Malka's projects "para-sites" the city, quite literally; it leans into it, generating an urban vitality that is reactive and affordable, sustaining its effervescence and creating new potentials for collective use.

www.stephanemalka.com